GRAAD 7 EBW OPSOMMINGS – KWARTAAL 4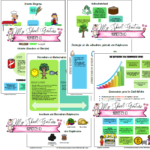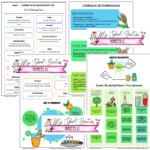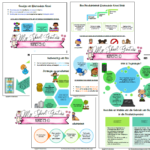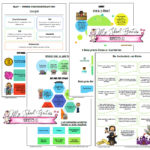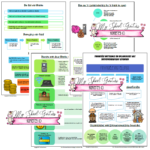 Resource Description
A4 PDF Aflaaibare opsommings vir Kwartaal 4 vir EBW vanuit VANDAG Handboek.
Onderwerpe wat opgesom is:
1. Die Produksieproses
2. Spaargeld
Uitbreiding van wat opgesom is per onderwerp:
1. Sleutelwoorde / Wat is Produksie? / 3 Stadiums in die Produksieproses / Insette en Uitsette / Insette (Produksiefaktore/Grondstowwe) / Insette Diagram /
Uitsette (Goedere en Dienste) / Volhoubare gebruik van Hulpbronne / Hernubare en Niehernubare Hulpbronne / Voorbeelde van Hernubare Hulpbronne /
Voorbeelde van Niehernubare Hulpbronne / Volhoubaarheid / Strategie vir die volhoubare gebruik van Hulpbronne / Die betekenis van Ekonomiese Groei /
Ekonomiese Groei in Suid-Afrika / Strategie om Ekonomiese Groei te Stimuleer / Gevolge van Ekonomiese Groei / Produktiwiteit / Verbetering van
Produktiwiteit / Strategie om Produktiwiteit te Verbeter / Gevolge van Verbeterde Produktiwiteit / Hoe Produktiwiteit Ekonomiese Groei raak / Tegnologie en
die Produksieproses / Wat is Tegnologie? / Voordele en Nadele van die gebruik van Tegnologie in die Produksieproses / Hoe Tegnologie Produktiwiteit
Verbeter / Hoe Tegnologie Ekonomiese Groei verbeter.
2 Sleutelwoorde / Persoonlike Spaargeld en Belegging / Waarin kan jy geld belê? / Die doel met spaar / Bankie / Wat is 'n Bank? / 4 Belangrikste Banke in
Suid-Afrika / Belangrike Beleggingsbanke in Suid-Afrika / Die Geskiedenis van Banke / Die Rol van Banke / Beweging van Geld / Voorbeeld van beweging
van geld / Dienste wat deur Banke aangebied word / Hoe om 'n Spaarrekening by 'n bank te open / Spaarskemas in die Omgewing / Finansiële Instellings /
Versekeringsmaatskappye en Pensioenfondse / Organisasies wat Entrepreneurskap bevorder.
Ontwerp deur My Skool Goeters @ 2021. My School Stuff / My Skool Goeters
Use, by you or one client, in a single end product which end users are not charged for. The total price includes the item price and a buyer fee.