Let's mine diamonds – mixture of phonics sounds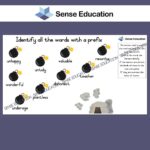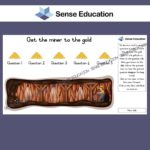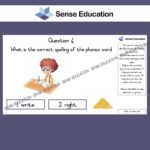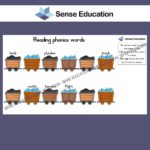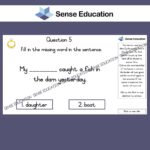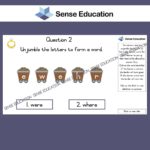 Resource Description
The miner is digging for diamonds and gold. Help him to mine by answering questions about phonics sounds. We will collect all the diamonds and take them back to the factory to be sold to people who will treasure them.
This interactive lesson consists of:
– Mixture of sounds (prefixes, suffixes, silent letters, ere, air, are, soft c, soft g, eigh, ough, augh, igh)
– Identifying specific words
– Identifying the correct spelling
– Reading phonics words
– Filling in the missing word in a sentence
– Unjumble the letters to form a word
– Writing phonics words down
Did you find enough diamonds and gold? How was this new experience?
*Post a picture or video of the learners interacting with our content and share it on social media. Make sure to tag Sense Education so that others can see how learning can be fun.
Slides: 21
Subject: English
Content: Phonics
Format Type: PowerPoint Presentation
Suitable for: Grade 2 – 3
Group size: Unlimited
Copyright: Sense Education 2022
Use, by you or one client, in a single end product which end users are not charged for. The total price includes the item price and a buyer fee.