Where is my Mommy? Planning skills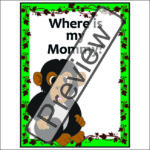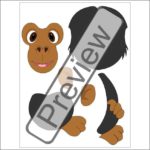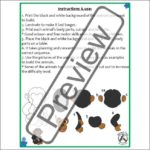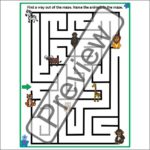 Resource Description
In today's busy lives even our children experiences stress. Being able to plan ahead can help reduce anxiety and stress.
Planning skills helps children to solve problem and assists with decision making.
What can my child learn:
1. Planning ahead – build the animals in the correct order.
2. Fine motor skills.
3. Scissor skills.
4. Fun facts about the animals in the story.
5. Reader for children between 8 & 9 years old.
6. Expand vocabulary.
What is included:
1. Story book.
2. Facts about the animals.
3. Black and white background for the animals.
4. Animal body parts to build on the black and white background.
5. Maze game.
Intellectual Property All contents of this book and games, understood to include, but not limited to; text, graphic design, games, images or content, are the intellectual property of Speech Fun / Spraakpret. No content may be duplicated, resold, reused, distributed, displayed, translated, modified, reverse-engineered, disassembled, recompiled or otherwise exploited. You shall not upload to, or otherwise publish through social media sites, any of the contents, information or other material that infringes on Copyrights. It is intended for the use of the buyer of this product, only.