English (HL/ FAL) – Grade 5/6 – Term 3 – Project – Laughter and Limericks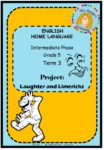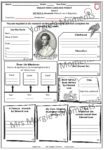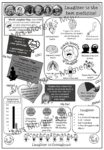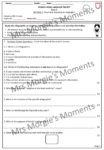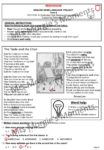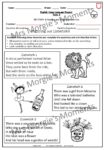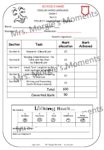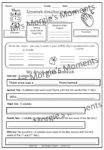 Resource Description
A fabulous, fun project for your English learners.
English (HL/FAL) Term 3 Grade 5 project – can be used for Grade 6. 19 editable and printable pages of assessments accommodating all cognitive levels. (PPT and PDF formats)
Section A: Research – Edward Lear. (20 marks)
Section B: Reading Comprehension: The Table and the Chair by Edward Lear (20 marks)
Section C: Visual Text: Laughter is the best medicine infographic  (20 marks)
Section D: Limerick Analysis: Comparing 3 limericks  (20 marks)
Section E: Writing and Presenting:  South African Limerick (20 marks)
Total mark allocation = 100/2 = 50 marks

Included in this project are the tasks, memorandums, graphic writing organisers and rubrics. Memorandum is animated for easy review and corrections.
Use, by you or one client, in a single end product which end users are not charged for. The total price includes the item price and a buyer fee.